About Jane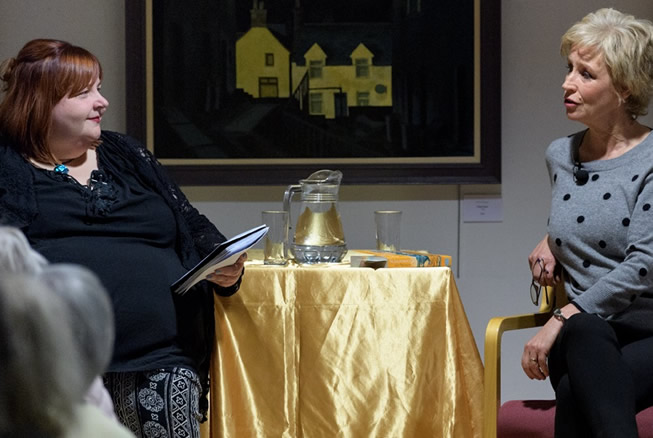 I love words; they fascinate me. I love the way they sound, the way they work together and the way they convey meaning. I like discovering where they come from and following (and sometimes breaking) the rules that surround them. But most of all I love using them.
I have an MA in English Language from Glasgow University and a post-graduate diploma in Librarianship and Information Studies from Robert Gordon University. I'm an expert in children's books and reading, with extensive experience in reviewing and promoting books, matching books to readers, enthusing young people, presenting authors and supporting teachers and parents.
I was the children's book reviewer for The Scotsman for nine years until 2017. For five years I was the chair of the Youth Libraries Group Scotland and a judge for the Carnegie and Kate Greenaway Medals for two years. I have programmed the young people's strands of a number of book festivals and co-ordinated and hosted conferences for young people and adults.
I am a regular chair and interviewer at the Edinburgh International Book Festival and previously at the Spirit of Moray Book Festival and Off the Page in Stirling. I have worked with Cecilia Ahern, David Almond, Juno Dawson, Sally Magnusson, Michael Morpurgo, Angus Roxburgh, Kirsty Wark and Jacqueline Wilson amongst many others.
I have worked as a librarian for Falkirk, Fife, Stirling and Moray councils. In these posts I have supported literacy development and learning and teaching in schools. I have trained library and teaching staff and acted as a mentor to professional colleagues. I have excellent public speaking skills, having hosted, facilitated and chaired literary events and conferences.
I am a collector of children's books and am a member of related societies and organisations. I have written articles for their journals as well as doing some editing and proof reading. I blog about children's books at www.janesandell.wordpress.com and, more generally, at www.janespicturejournal.com. From time to time I judge writing competitions. I like to travel, particularly by rail and sea, and enjoy photography. I speak some German and less Norwegian!